What's Happening at New Haven?

Order Spirit Wear Online Through June!
New Haven PTA has set up an online store exclusively for New Haven families and staff to order spirit wear through June 30th! Any orders placed by June 30th will be available for pick up at Orientation Night in August. Can't be there for Orientation? Orders will be delivered to your child's classroom for the first day of school.
Samples of all spirit wear are available to try on at school. Spirit wear is custom made to order. No refunds or exchanges can be given.
To order your spirit wear now, click: www.companycasuals.com/newhaven
New Haven PTA Needs You!
We are forming our 2013-14 PTA Board, consisting of Committee Chairs for all of our great programs and events! If you are interested in getting more involved at New Haven, check out our "Volunteer Opportunities" page today! For more information, contact PTA President Kim Fry at president@newhavenptaky.org.
"Run Like a Tiger" in 2013!
New Haven PTA's First Run Like a Tiger 5K/Fun Run
Event Details
5K: A run and walk through the park. Participants will receive a race shirt. Awards will be given to the overall top male and female runners for the 5K. No animals. All children must be supervised by an adult.
Kids Fun Run: A one-mile Fun Run for children in grades K-5 that starts immediately following the race. Participants will receive a race shirt.
Packet Pick-Up
Race packets will be available for pick up on Friday, March 22, 4-6:00pm at New Haven Elementary OR beginning at 7:30 a.m. at Idlewild Park on race day.
Registration Deadline
MUST BE RECEIVED BY MARCH 15, 2013. Late registrations will be accepted and available on race day (but t-shirts are not guaranteed.) Race day registration will open at 7:30 a.m.
Online registration is available here: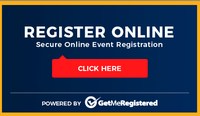 OR
Download a registration form & mail in with check made payable to New Haven PTA: Run Like a Tiger Registration
Directions
Idlewild Park
5550 Idlewild
Burlington, KY 41005
Directions – I-75 south past 275. Take Exit 181 (KY-18) west
4.5 miles to a right on Idlewild Rd. (flashing light). Go 1 mile
then turn right into Idlewild Park.
Questions?
Contact Krista Brassine at
healthandwellness@newhavenptaky.org.
Visit our websites for more information:
http://newhavenptaky.org/run-like-a-tiger-5k-fun-run/
http://www.facebook.com/NewHavenElementaryRunLikeATiger5kFunRun
Thanks to our Sponsors!
Jump Zone
Sponsor Spotlight:
Tri-State Running Company offers runners and walkers a best in industry run/walk store, where they provide high quality products, superior knowledge, and great value. Employees of Tri-State Running Company provide professional, knowledgeable, and personalized service that caters to each customer's individual needs. Every runner and walker is valued at Tri-State Running Company and is treated that way. The store sells everything necessary for runners and walkers including running, walking, CrossFit and lifestyle shoes, apparel, shoe inserts, injury prevention/recovery equipment, accessories, nutritional supplements, and triathlon apparel. Tri-State Running Company also offers free running/walking training groups! Currently, the store's groups are training for Flying Pig half and full marathon, as well as the May 4th Tri-State Running Company 5K. They are conveniently located in Northern Kentucky off Barnwood Drive in Edgewood. Check them out on-line:www.tristaterunning.com!
Father/Daughter Social 2012
"A Night Under the Stars"
New Haven PTA is sponsoring the first-ever Father/Daughter Social on November 2nd from 7-9:00pm at St. Tim's Parish. All New Haven girls and their favorite special person are invited to attend! Advance priced tickets will be sold until Oct. 10th for $10/couple ($5/extra child, $20 family max). After Oct. 10, ticket prices increase to $15/couple ($25 family max) and will remain on sale until Oct. 26th or until tickets are sold out.
Don't miss this special evening! Download your ticket order form here: A Night Under the Stars Return completed forms and payment to your child's teacher.
Reflections 2012-13
"The Magic of a Moment"
Reflections is a national PTA contest that starts at the local level with New Haven Elementary. This year's theme for Reflections is "The Magic of a Moment." Students can submit entries based on this year's theme in any of the following categories: photography, visual arts, literature, musical composition, dance choreography or film production. Students can enter as many times as they would like. All students who enter are recognized and receive an award! Deadline for entries is Thursday, October 11th. If you have any questions, please email Yvette West at reflections@newhavenptaky.org.
Rules and entry forms:
Dance Choreography Rules 2012-13
Music Composition Rules 2012-13